We don't want your little users to bounce away from the app. Therefore we display the list of other Whopping Apps here instead of taking them away to the App Store. The easiest way to find them all is to go to the App Store, and do a search with the word: "whopping", and you get the list of Whopping Apps. There are some copies and freeriders listed also, but you recognize the original Whopping Apps from by the word "Whopping" in the name.
There are many Whopping Apps and more to come. Just go ahead and download them all – they are FREE!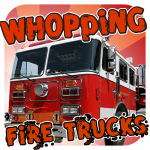 The most popular app from the Whopping Apps portfolio. Hours of fun with superb fire truck action. Sirens, emergency responses, firemen – oh you name it.
This app is completely usable without any money spent. There is one in-app purchase to unlock more content and features and making it ad free.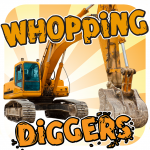 The in-huse toddler team's favourite. Many interesting construction machines working and serving you 24/7. Diggers, dumpers, tractors, roller, pavers, there are so many that they won't even fit into just one app. Which is why we were forced to release a sequel to the Diggers. 🙂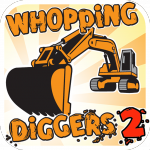 The sequel. Same same but different. Same same but more! 🙂 Also features the absolutely whopping memory game!

This is where it all begun. The collection of train pictures and and videos. Now the Whopping Trains has a beautiful collection of different train videos around the world. They're really stunning and professional. Every little boy likes trains – even girls like them! 🙂